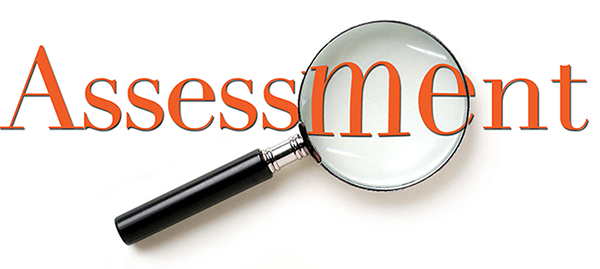 Ergonomics, MSD Injury Prevention and Culture Change efforts are only as effective as their design, implementation and follow through. The most accurate way to determine the possibility of an undesired outcome and measure your company's appetite for risk is through our Risk Assessment process.
Our specialists identify MSD Risk and Hazards wherever they exist, with emphasis on risk factors which are "Known" to cause cumulative stress, trauma and soft tissue injuries. The POWER Program (Positive Outcomes in Wellness, Ergonomics and Risk™), includes routine audits and assessments, which ensure that risk-reduction and abatement procedures and protocols are in place, being followed, and that targeted positive outcomes are occurring.
Our process uncovers both risk and "At-Risk Behaviors," which are known to exist in every organization, workforce and almost every employee. Ergonomic risk, the potential of injury, is not easily identified by an untrained eye, is often overlooked and at times even rewarded by internal processes and productivity pressures.
Has it been more than 12 months since your last MSD Audit and Assessment?
If you answered yes, it's time to call Accurate Ergonomics
"You can't improve what you don't measure."
In the case of MSD risk, it is difficult to measure what you can't see. Accurate Ergonomics begins every Musculoskeletal Disorder (MSD) Injury Prevention initiative by performing an MSD Audit and Assessment. The level and depth of our process varies, based upon the MSD initiative chosen by each client. Some initiatives may only require a MSD SMART Audit and Assessment.
Larger, more in-depth initiatives may warrant a detailed location or facility-wide assessment, which may include: executive level management surveys, interviews, culture climate measurements, employee observations, tiered surveys of supervisors and employees, experience questionnaires, and more. We will even create a custom survey for your organization based upon your desired outcomes!
If your organization has never previously hired an outside, objective MSD prevention behavioral expert to perform an audit, or if it has been greater than a year, our audit and assessment process is a great way to get started (or to advance further), on the path toward "Zero-Preventable Injuries." Audit, assessment and survey information is analyzed and incorporated into a "Report of Findings." 
Recommendations are presented to stakeholders, during a post-assessment strategy conference. This information is also used to determine knowledge gaps and fluency deficits so that education, training and reinforcement efforts may be customized and made uniquely relevant to specific workforce and workplace needs.
Take Your Organization to the Next Level
We make it easy! Start SMART by contacting Accurate Ergonomics and begin your journey toward a "Zero Preventable Injuries – Culture of Prevention," with one of our MSD SMART Audits. It's the right move to make when your goal is to protect your most valuable assets. MSD SMART Audits are designed to be easy and low cost and will put your organization to the test, revealing what's working and where improvements are necessary.
SMART
Specific – Measurable – Achievable – Relevant – Timely
Our experts are able to quickly identify and assess areas of MSD risk within your company or facility and provide you with recommendations and an easy step-by-step process so that you are able to achieve World-Class Injury Prevention Excellence and a High-Performance Culture of Prevention.
"We'll do the Math, You Save the Money."
Call and speak with an Accurate Ergonomics expert:
1-866-950-ERGO (3746), or email  info@accurateergonomics.com.