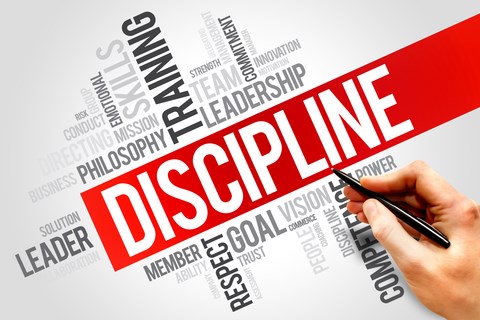 The World of Health and Safety includes many Disciplines.
As Subject Matter Experts in a highly-specialized field,
we are often asked, "What do you do?"
If you're looking for a bottom-line answer, "We are human efficiency experts." We help companies build the workforce of the future today, by creating healthy, efficient, injury-free workers and profitable bottom-lines.
We know that organizations are always looking for ways to improve health and safety outcomes, but today every employer is searching for ways they can offset the increasing costs of maintaining a workforce and running a business. Our Musculoskeletal Disorder (MSD) Injury and Illness Prevention solutions provide a much needed competitive edge and a permanent financial advantage for companies in today's economy.
Who We Are
Accurate Ergonomics is an Industrial Injury Prevention Company
We Specialize in the Prevention of  Musculoskeletal Disorders (MSDs)
Sprains, Strains & Soft-Tissue Injuries
The Spine, Discs, Muscles, Ligaments, Joints & Nerves
Who We Work With
We work with privately owned companies and public agencies of all types and sizes. Employers who are seeking sustainable solutions to age old problems, and desire to protect their most valuable assets and resources from the devastating costs associated with MSD Injuries.
Since 1987 we have been delivering the absolute best Musculoskeletal Injury Prevention Training and Behavioral-Change Process available in the marketplace, at an affordable price.
Employees Rate Our Training Courses 99.7 Out of 100.
Employers Enjoy Returns On a SMART Investment,
At a Ratio of 10-1 or Higher!

The Problem
There are over 10,000 injuries in the U.S., every day.
Many businesses, along with the people they employ suffer equally in the costly and negative consequences of MSD Injuries. Some people suffer for weeks and many suffer for years.
You probably even know one or two.
Back, neck, shoulder, knee and wrist injuries are the most common and costly MSD Injuries. If a business has employees it's not a matter of "If" employees will suffer an injury, it's really a matter of "When." More importantly, even during a period of time where there are no recordable injuries, there is still damage accumulating (cumulative stress, trauma and age related factors), the results just haven't shown up on the books "Yet."
75% of Injuries Are Unreported!
MSDs are one of the biggest financial threats organizations face in the 21st Century.
MSD Injuries, the conditions which lead up to them and the consequences which live on for years after an employee returns to work, cost both employers and employees hundreds of billions of dollars every year. This is not a model of efficiency and is not a model which would give a company the competitive edge necessary for success in any economy.
Our training programs not only prevent loss, our tried and tested process actually improves employee health and fitness, increasing human efficiency and productivity, converting loss into new layers of profit. There are no winners when an injury occurs, except for surgeons, drug manufacturers and insurance carriers. 
Why is that?
Just Follow the Money!
Insurance: When was the last time the cost of insurance went down?
Surgeries: There are 500,000 Carpal Tunnel Surgeries and 800,000
 Back Surgeries "Every Year" in the United States.
Medicine: A JAMA study found an alarming 171% increase in
 Pharmaceutical Expenditures for Back Pain Treatment.
The amount of money spent on back pain is equal to
what is spent on cancer, and growing.
Many companies are  surprised when they find out how many employees suffer from preventable fatigue, discomfort and pain, on a daily basis.
80%  of  the Average Workforce Suffers from these Conditions Every Day.
87% are Musculoskeletal
Presenteeism
A major study showed that due to these conditions an average of 50% of a company's workforce is non-productive 5.5 hours every week. That is a lot of time and money wasted!
Is your company hiring people who may be predisposed to becoming injured? Are your aging workers staying on the job longer than they planned? Are your new hires properly trained, so that they have the absolute best chance to stay injury free, for life?

Today, every employer is feeling the pain from
rising healthcare, treatment and insurance costs.
Whether your business is already taking a big financial hit, or you see trouble looming ahead, we see this as an epidemic with no end in sight. At least not until effective preventative measures and solutions are properly put in place.
Today, many businesses are simply doing the same or more work with less people, and without a strategic plan designed to reap the huge benefits derived from an Injury Free workforce.
"Benefits which pay dividends for life."
Many companies experience roller coaster metrics, where injuries improve for a period of time, only to decline again. This often leaves management  searching for solutions to age old problems. Problems which are difficult at best to cure without expert outside assistance and without truly changing the long term: habits, behaviors, postures and the culture of an entire workforce.
That may sound like a lofty goal to achieve, however that is precisely what our process accomplishes – time after time. Our process bridges any gaps between Management, Supervision and Line Personnel where prevention is concerned, and grows sustainable, positive behavioral change from the inside out.
Just The Facts
There isn't a single person on this planet who was born with an "Owners Manual for their Spine." In fact, the only schooling most people get about their spine is from the school of "Hard Knocks. Cumulative stress and microtraumas, which are small injuries or damage occurring at a level that employees can't even feel, until it's too late.
When you look at any given workforce, know that "Only 1 person out of 20 truly understands why and knows how to prevent an MSD Injury," and less than 5% of an average workforce possesses all of the skills necessary to ensure a long term, injury free, career and life. These are just a few of the leading indicators which create costly negative consequences.
"Pain"
The word "Pain" always gets people's attention. Fatigue, discomfort and pain are rarely spoken about out loud, and employees rarely learn from their coworker's misery. Just think of the buzz it would if your next injured worker had to wear a big red bow around their waste for 30 days upon returning to work, or carry a sign that says "I thought is wouldn't happen to me.".
Coworkers would be running up to Bob saying, "What happened to you?"
Just ask one of your employees to explain exactly how cumulative stress affects their spine?
Ask another employee to tell you what the back stress factor is, or to name the 3 things they need to have in place to counteract cumulative stress, the aging process and effectively prevent an injury for life?
You probably won't like the answers and your company certainly won't like paying the bill when they become injured.
Those are just a few examples of what makes changing these outcomes for the better difficult to achieve without a plan and process to achieve success. This is especially true when attempting to improve what amounts to "Behaviors and Personal Choices" without the assistance of an expert, neutral third party presence.
Our Injury Prevention Training System and Proven Behavior-Change Process,
 Puts a Stop to Preventable MSD Injuries – At Work and At Home.
 87% of MSDs are Preventable!
The Success of Our System has been Duplicated in a Wide Variety of
Industries, including Power Plants, Hotels and Wineries,
 Some have Gone Multiple Years Without One Injury.

The Solution
Education and training is the most effective tool in a company's safety arsenal. It is also a critical tool every employee needs to have in their personal protection toolbox. Our behavior-based, Injury Prevention education and skills training process delivers results.
The knowledge, skills, behaviors and tools every business and every employee needs in order to remain healthy, competitive and profitable, long term.
 

"Every Body Wins!"
With costs going up in every related category and people working longer than ever, our solutions provide what is an "essential hedge against inflation." Our process provides a company with a solid boost in both efficiency and productivity. We have seen more than one client have to reduce their staff by 10-30%, but by implementing our process they were able to increase productivity by the same amount – with "Zero Injuries." Our services are provided at your facility, and include:
MSD SMART Audits and Assessments
Industry-Leading Injury Prevention Education & Skills Training
Superior Leadership & Supervisor Development
Unique and Effective Body Mechanics and Postural Efficiency Skills Training
Countermeasures – Stretching and Flexibility Exercises, and Core Strengthening
Outstanding On-Site Skills Reinforcement and Coaching
Progressive Positive Reinforcement with Genuine Change in Behaviors and Postures, and Much More
Our training system is easy to implement which makes it a real value added addition to any companies safety system. Not only does our process prevent costly injuries, it increases human efficiency – an exponential dividend. This makes it possible for any company to not only conquer their MSD Risk and Injuries, but to improve morale, productivity and culture, all at the same time.
We've trained thousands of employees and appreciate the fact that every company is unique, so we customize every solution to ensure that it is relevant to the work being performed and to achieve a great organizational and cultural fit. From new hires to aging workers – We've got you covered!
If you're ready to enjoy the numerous benefits of World-Class Injury Prevention Excellence,
You've Arrived!
Your employees will never have to learn another lesson
from the school of hard knocks!